■Black
1in Armor Plated Case
for iPhone 4/4S
The hardest, heaviest, strongest iPhone case in the entire world.
Designed to withstand a direct hit from a 50 calibre (12.7mm) shell, so you can rest assured knowing your iPhone is safe.
Measurements:
138mm×81.8mm×39.6mm
Weight:2.1kg
Retail Price:54,000 yen
(Tax incl. Free Shipping)
■Black Backside
A 1 inch-thick iron armored plate.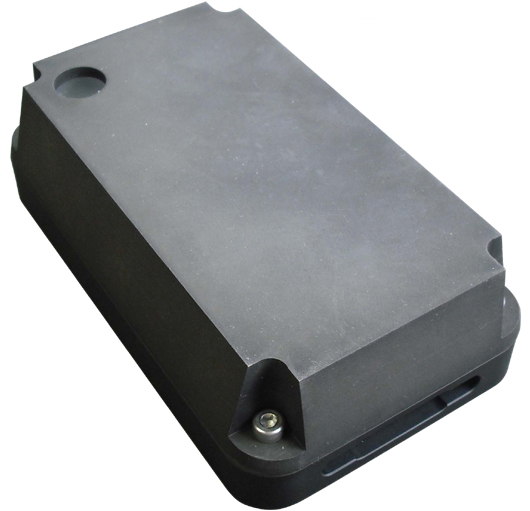 ■Backside
We took into account the need for a glacis plate, and gave this a gently sloping back.
Even if one of the bolts gets a direct hit, your iPhone is on the other side of a 1in armored plate, so forget about any damage.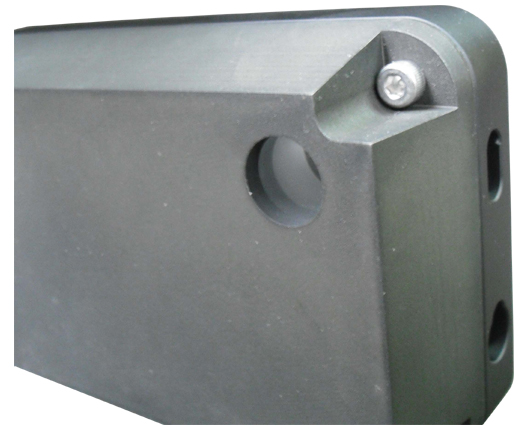 ■Lens Details
We pulled out all the stops when making this armored plate.
So we even put in one weak point - a lens for your camera - so you know the equipment's good.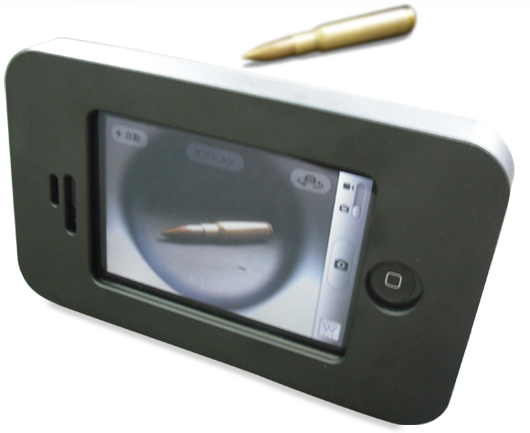 ■iPhone Photos
The case will even overwhelm your camera, giving it tunnel vision.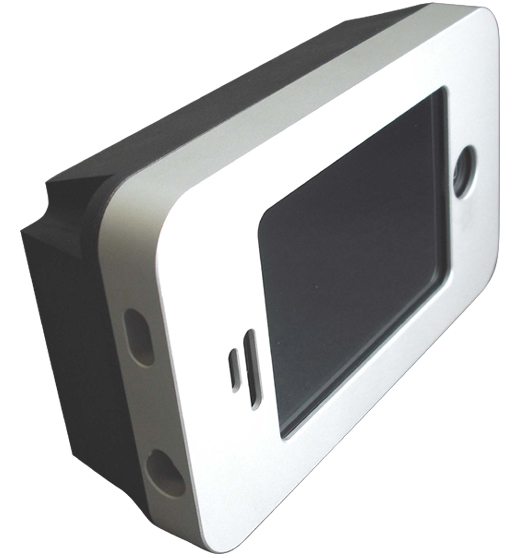 ■White
1in Armor Plated Case
for iPhone 4/4S
Retail Price:52,500 yen
(Tax incl. Free Shipping)
※Production end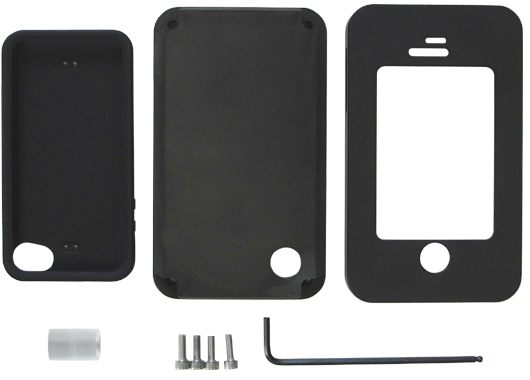 ■Product Contents
・Brushed Aluminum Front Cover
(Anodized Finish)
・Armored Plate
(Parkerized Finish)
・Protective iPhone Cover
・4x M4 Capped Bolts
・Allan Wrench
・Replacement Lens